ABOUT US
NANOSEPT® was developed in collaboration with leading Hungarian research institutes and universities, and it provides a new generation of disinfectants thanks to its long-lasting surface disinfecting effect and chlorine-free effect. Clinical tests prove that due to its silver content, treated surfaces become protected against viruses, bacteria and fungi for a long time. The Hungarian factory in Kistelek continuously supplies our industrial customers in the healthcare and food industries, among others.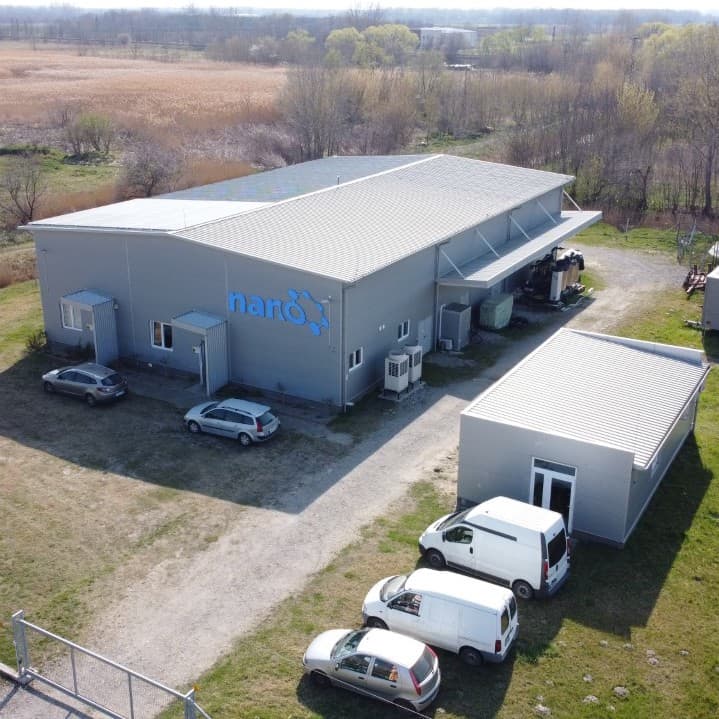 Semmelweis University, Bay Zoltán Public Foundation for Applied Research and companies involved in the trade of laboratory instruments have teamed up and formed a consortium to develop technologies and products for the prevention of hospital infections using nanosilver particles. After winning an R&D grant, the consortium undertook to develop and produce product prototypes.
Location of the NANOBACT project
Nanobakt Ltd. deals with the implementation of wholesale production and sales after the development of prototypes. The company has won a grant that is used to implement a complex technological investment. The project is supported by the European Union and co-financed by the European Regional Development Fund.
Nanobakt Ltd's well-prepared team of professionals and significant fleet of devices guarantee that it will achieve the set goals by applying nanotechnology and continuously launch new products on the market. This is how we created our latest products, NANOSEPT® AQUA and NANOSEPT® AQUA SUPER disinfectant solutions that are a new generation of cleaning products produced with nanotechnology, and they form a complete system.
The nanosilver particles in the detergent extend the antimicrobial effect over time and last up to several days, a fact confirmed by laboratory tests. The advantages of disinfection with silver particles are the immediate and long-lasting effect, the bactericidal properties and the fact that the products are aldehyde- and chlorine-free.